Here we are in 2015 and sailing right along into the springtime!. It has been a New Year indeed with some fresh directions for me and with the work with Melody Gardot. I got to experience the creative process of her upcoming release "Currency Of Man" in sessions at Village Recorder Studio that included the fantastic producer Larry Klein, drum mutant Vinnie Colaiuta and the ready and able band members; Dan Lutz, Pete Kuzma, Chuck Staab, Irwin Hall and Pete Korpela. The record also features a foray into some very funky, bluesy and grooving music. A kind of return to her Philly roots and Jazz and pop music influences. Jerry Hey did some great horn arrangements and the french connection is always present in Melody's melange with string arrangements by Clement Ducol and the master of vintage sounds, engineer Maxime LeGuil. I am thrilled have a nice little feature on the song "Preacherman" (also a video) where I dig into my electric guitar tuned to an old delta blues "low B tuning" We have now played the last couple shows of Melody's materiel from "The Abscence" with an amazing performance way off the beaten path in the truly lavish Royal Opera House of Muscat Oman. We are already now in promo for the upcoming tours for Currency Of Man.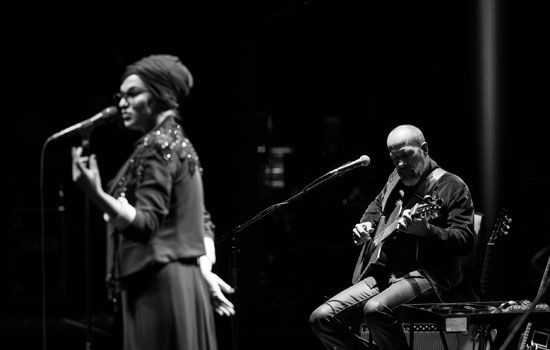 ROYAL OPERA HOUSE, MUSCAT, OMAN


On the world music front, I continue to evolve and have the honor to be guitarist with the force of nature, Waldemar Bastos.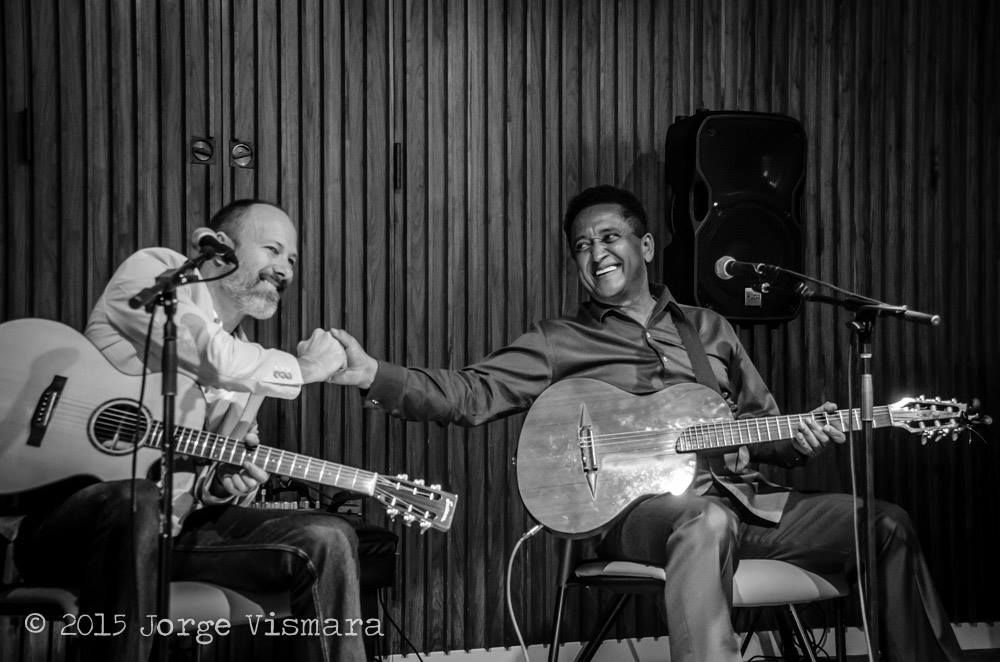 Our show at Aratani Theatre which featured our guitars right up front with the impeccable backing of the extraordinary percussionist/drummer Alex Acuña and pianist producer Derek Nakamoto. We even had the thrill of special guests Lili Haydn on Violin and Keiko Matsui on piano.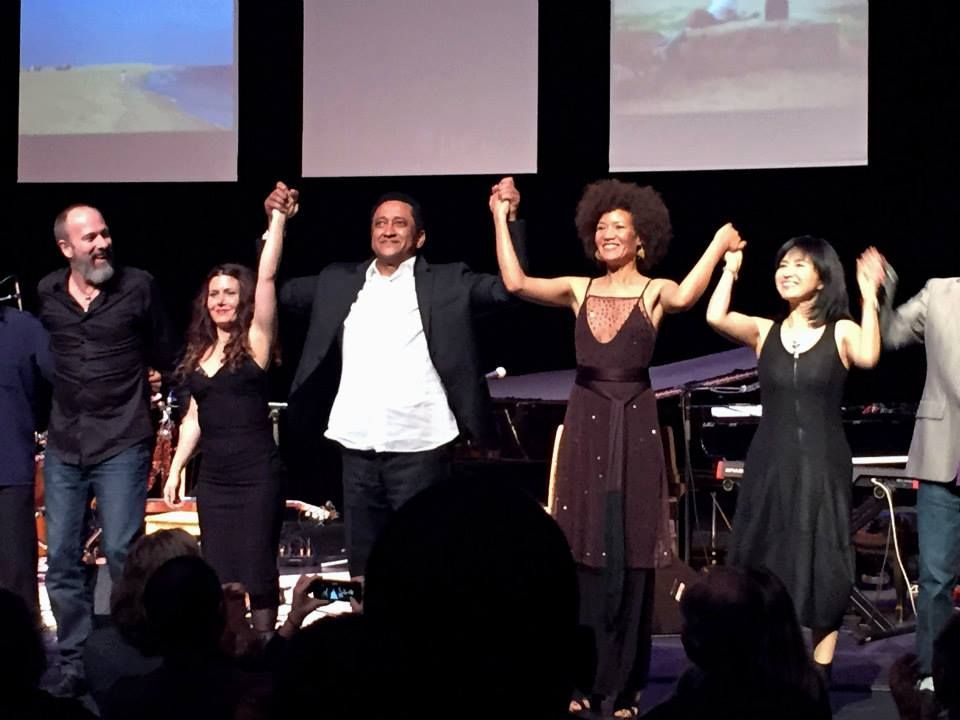 Locally in Los Angeles have seen some different turns for me, not super busy, but making some returns to my roots from way back singing and playing pop music, folk, acoustic blues and some Rock and Roll! That is especially fun for me to complete the full circle in all the explorations of my journey. 
PS: A 2015 shout out goes to Eastman Guitars and now Xotic Effects pedals, both of which are helping me to create the sounds I need to realize my sonic vision! I am loving my new John Pisano Signature model arch-yop guitar. Xotic has these really tweekable and some tiny pedals that sound very real and transparent. 
Thanks to visit Mitchell Long Music, I must say, if this year keeps up like this, I think I can that 2015 is here and here to stay on the never ending and memorable musical discovery and journey! 
Mitchell